Avalon Garden
Kathryn's personal garden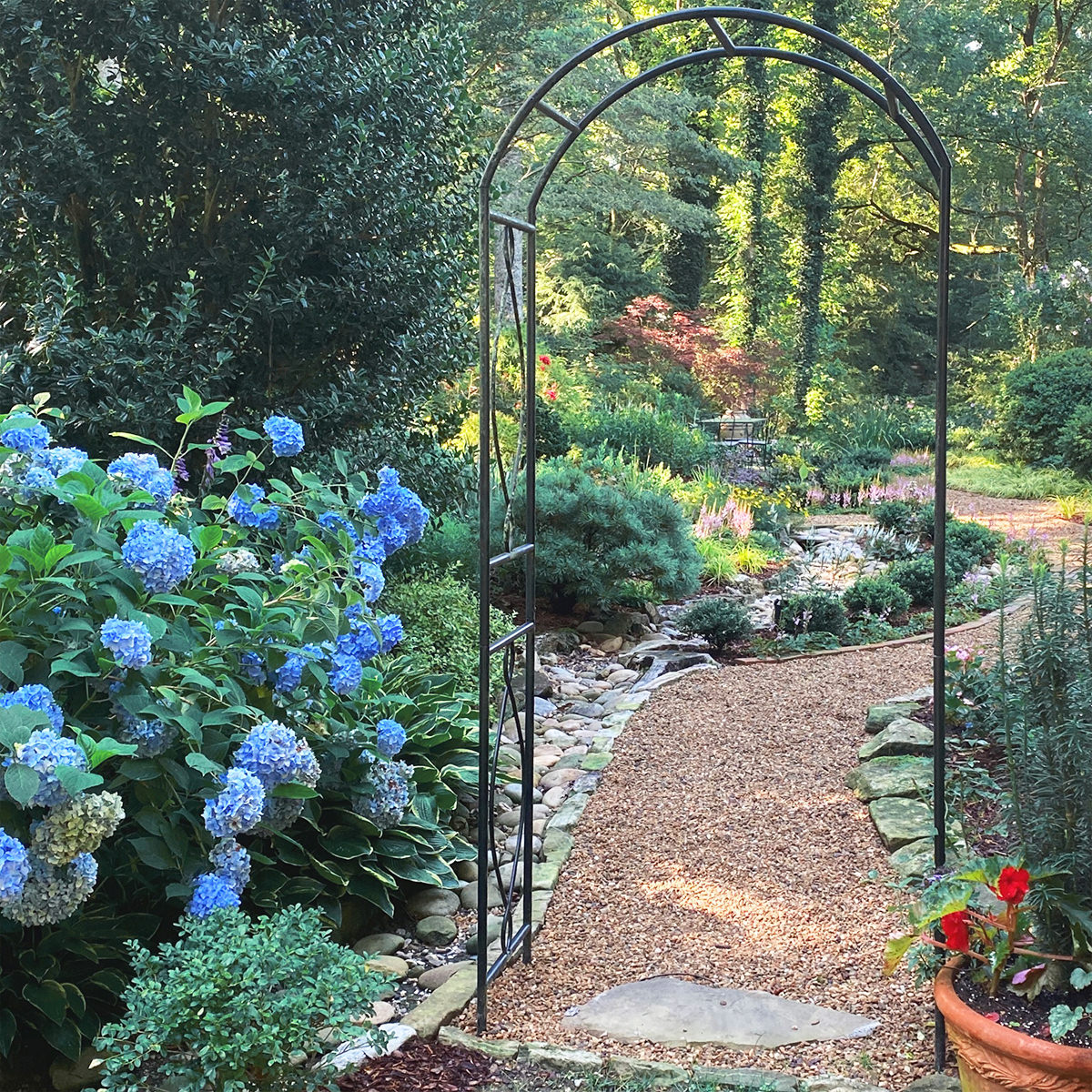 Avalon Garden
Kathryn's personal garden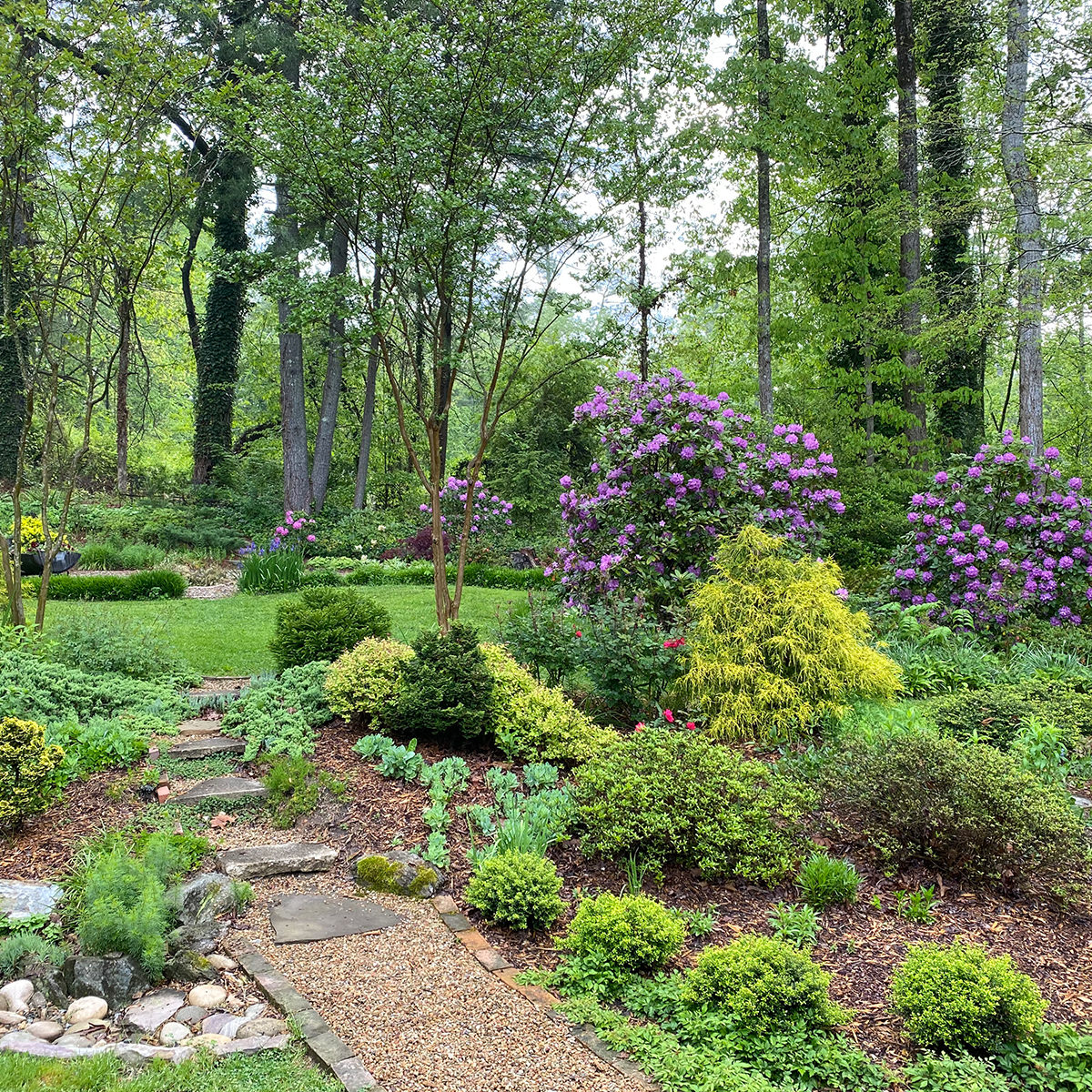 Our one acre Hendersonville property was purchased in the fall of 1993. At the time, its wooded perimeter hosted azaleas, native rhododendron, and hydrangeas with the front concrete pathway being the only existing hardscape. My parents' North Asheville mountain home where I grew up was still in the family so, one by one, I brought over tons of native plants and boulders to lay the foundation of my garden.
How special it is to have a piece of my girlhood home—where I first developed a love of nature—in a garden of my very own.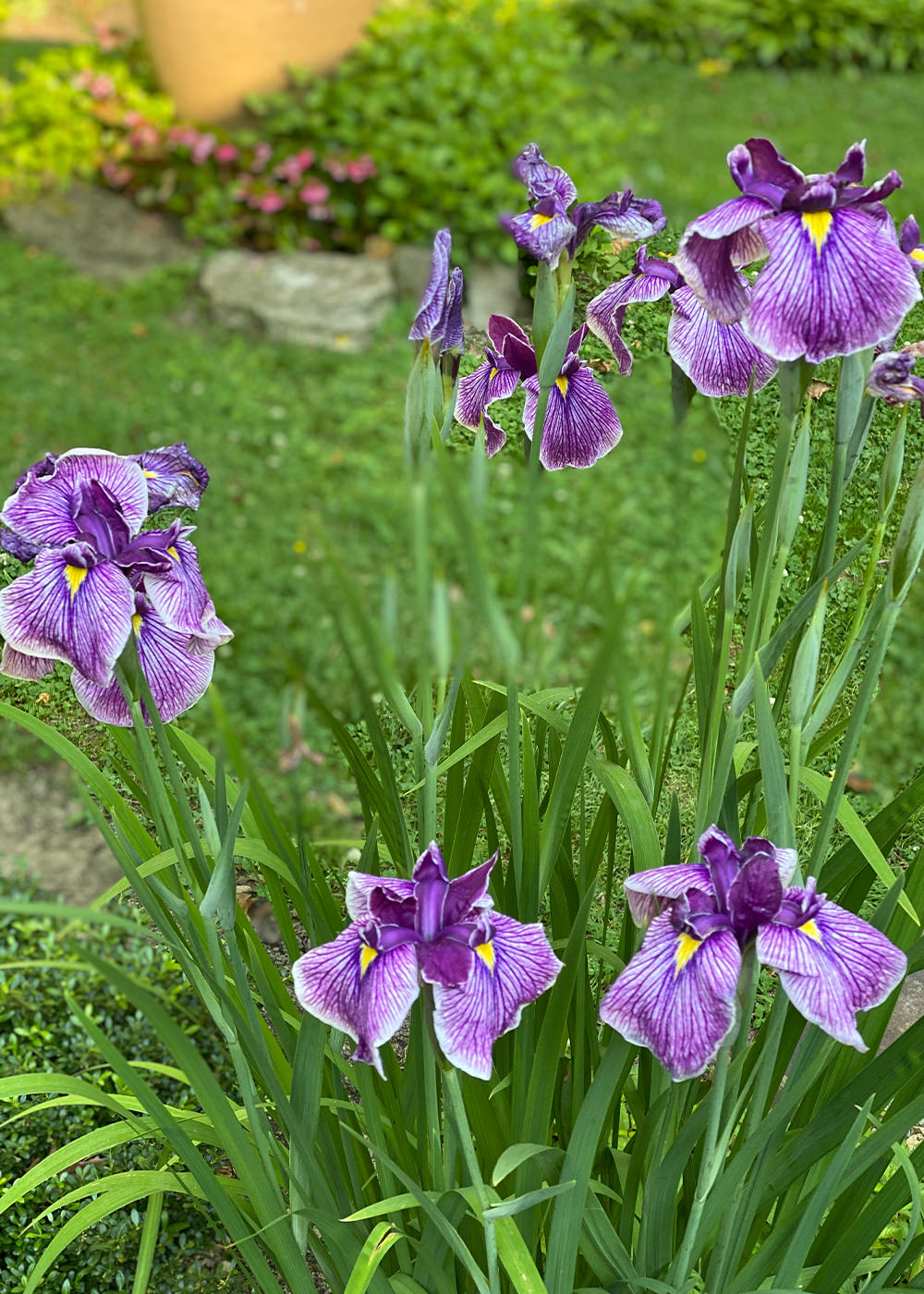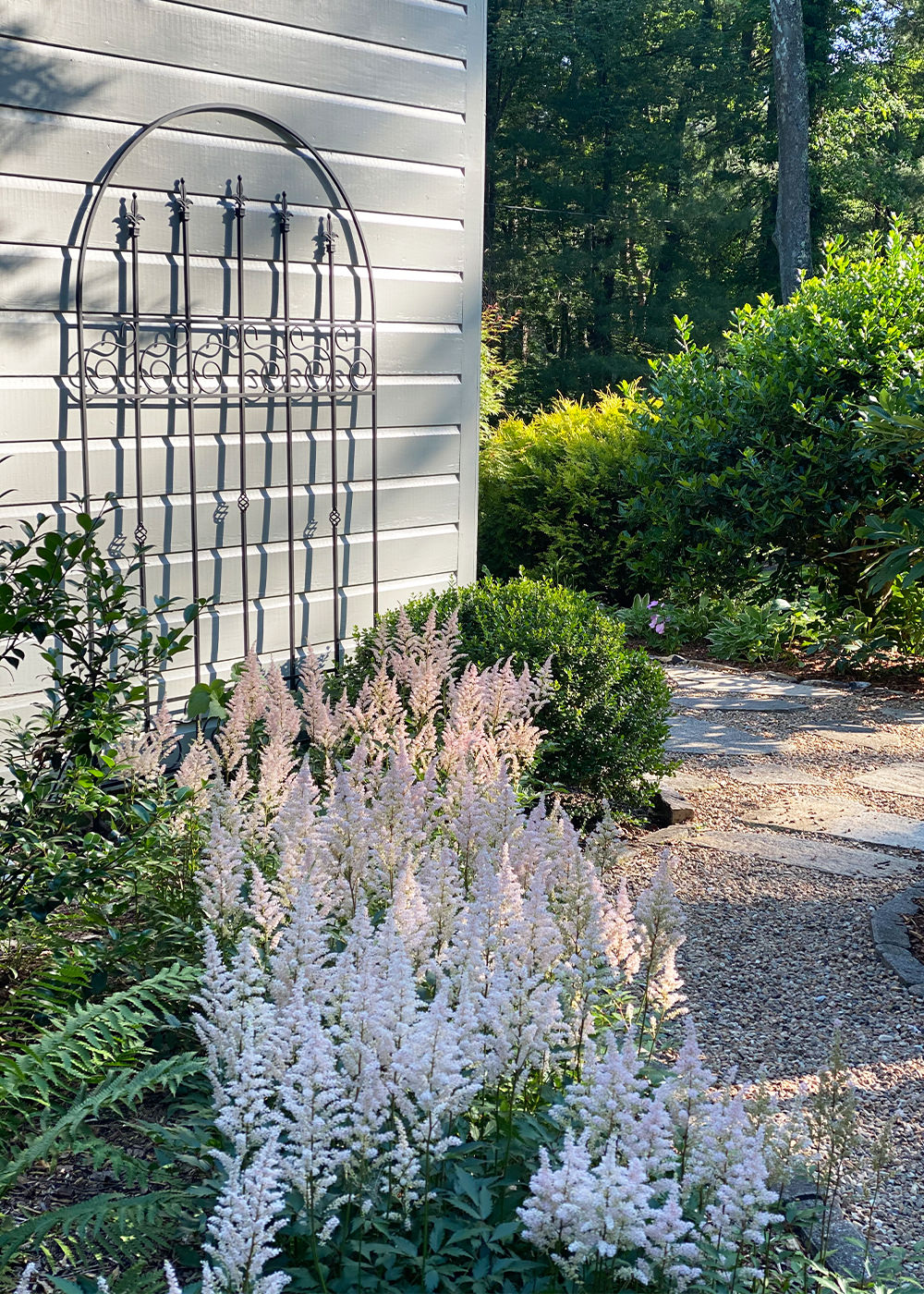 Developing my garden over the years, I have added gravel paths, a woodland trail, a fire pit, and even a name—Avalon Garden.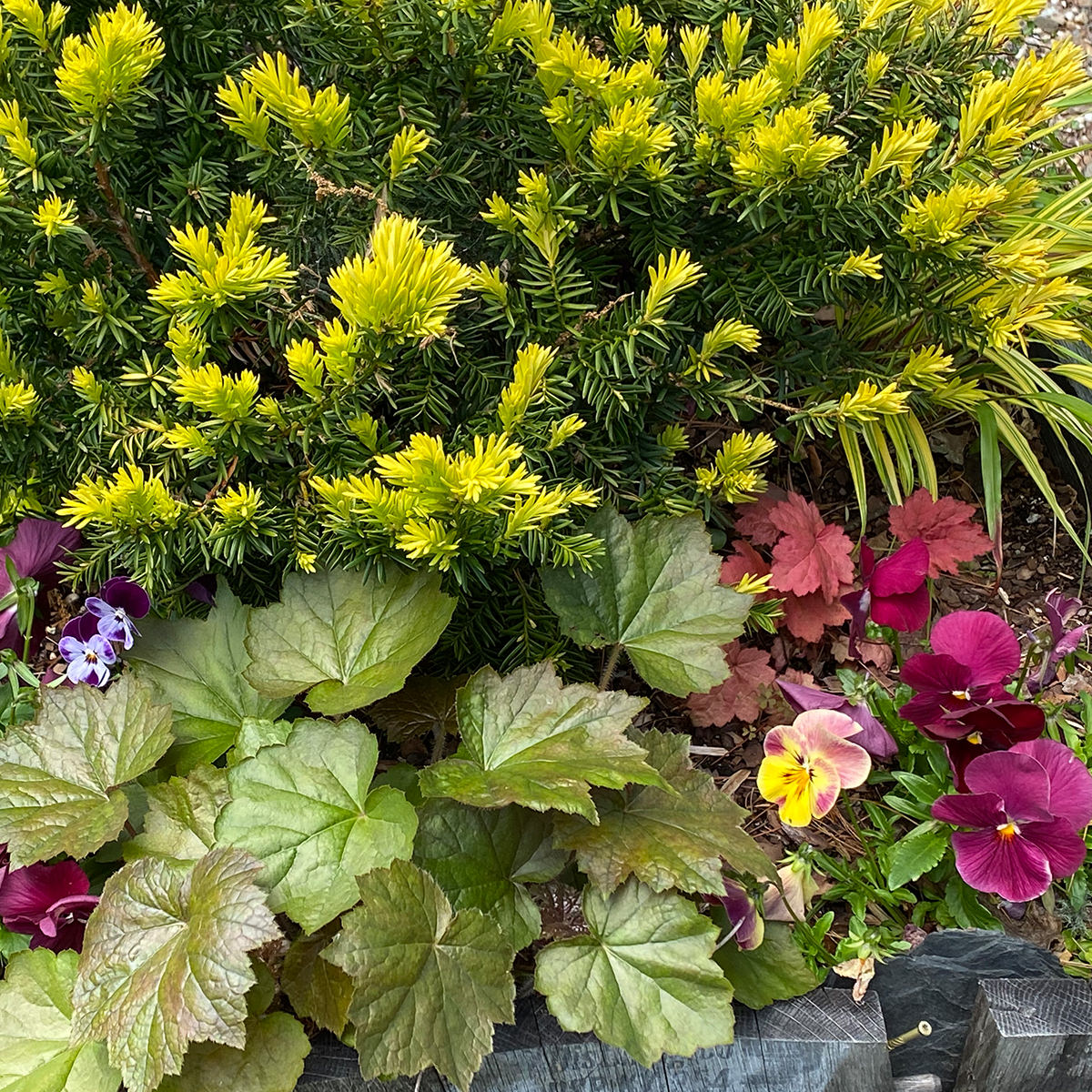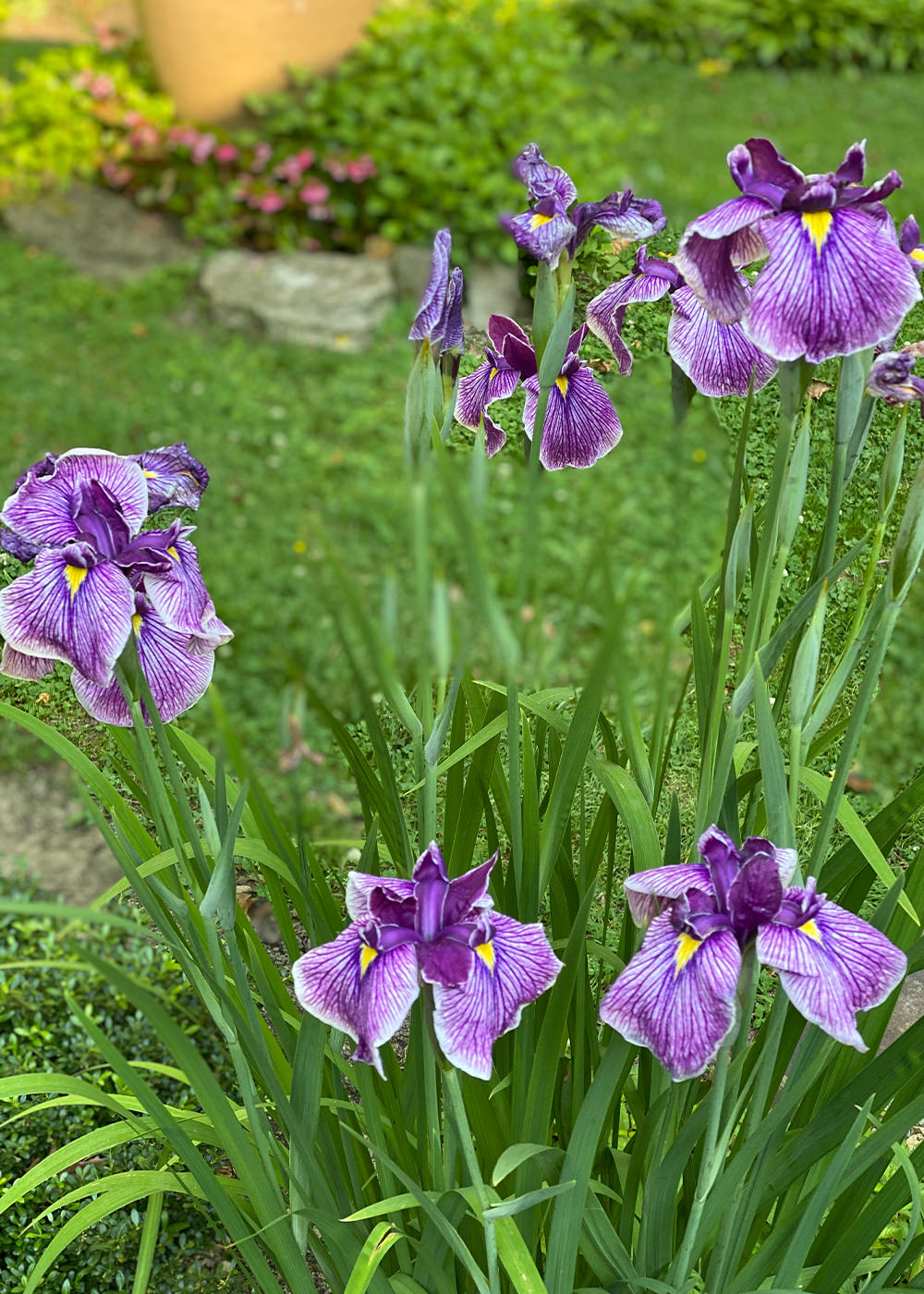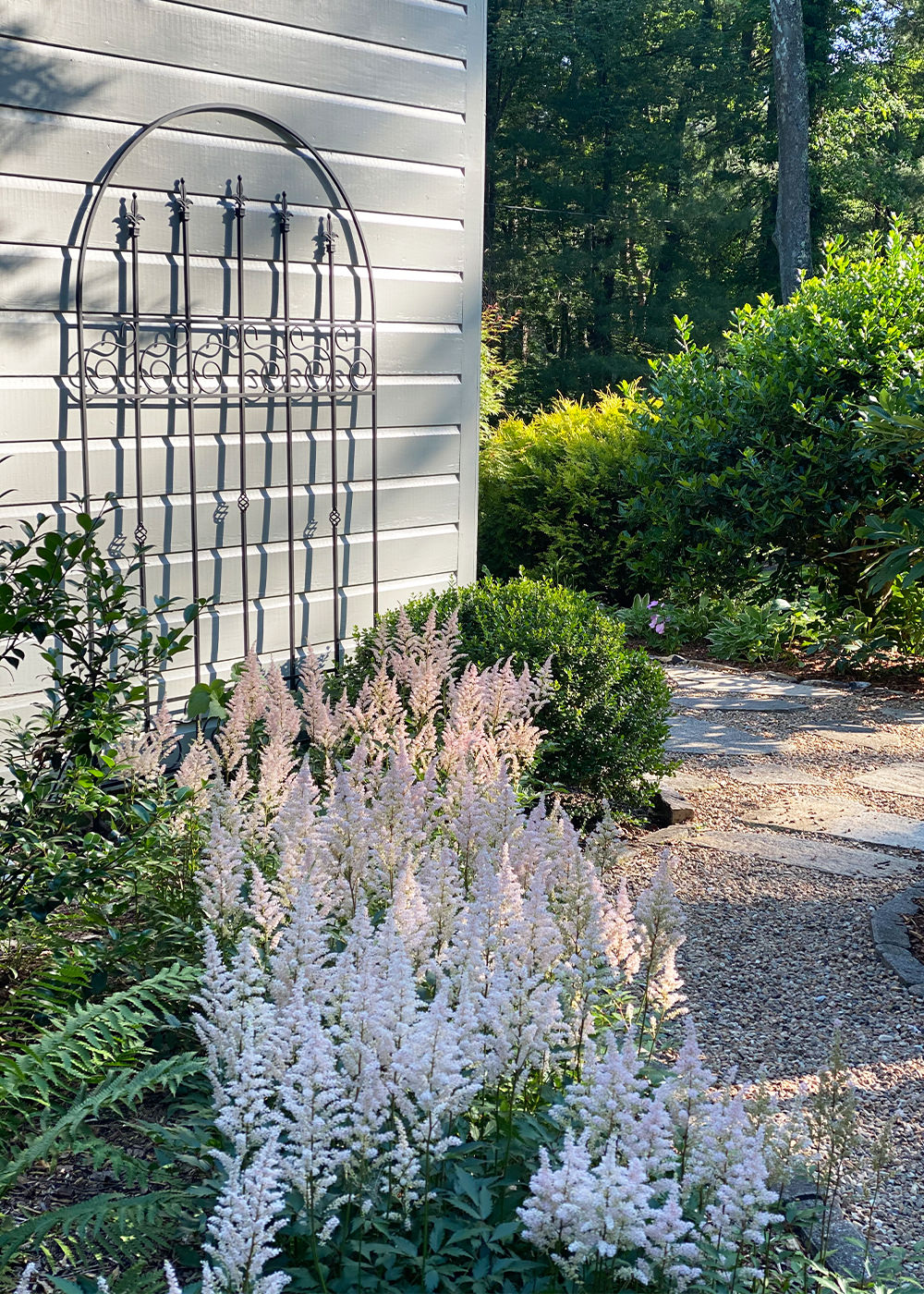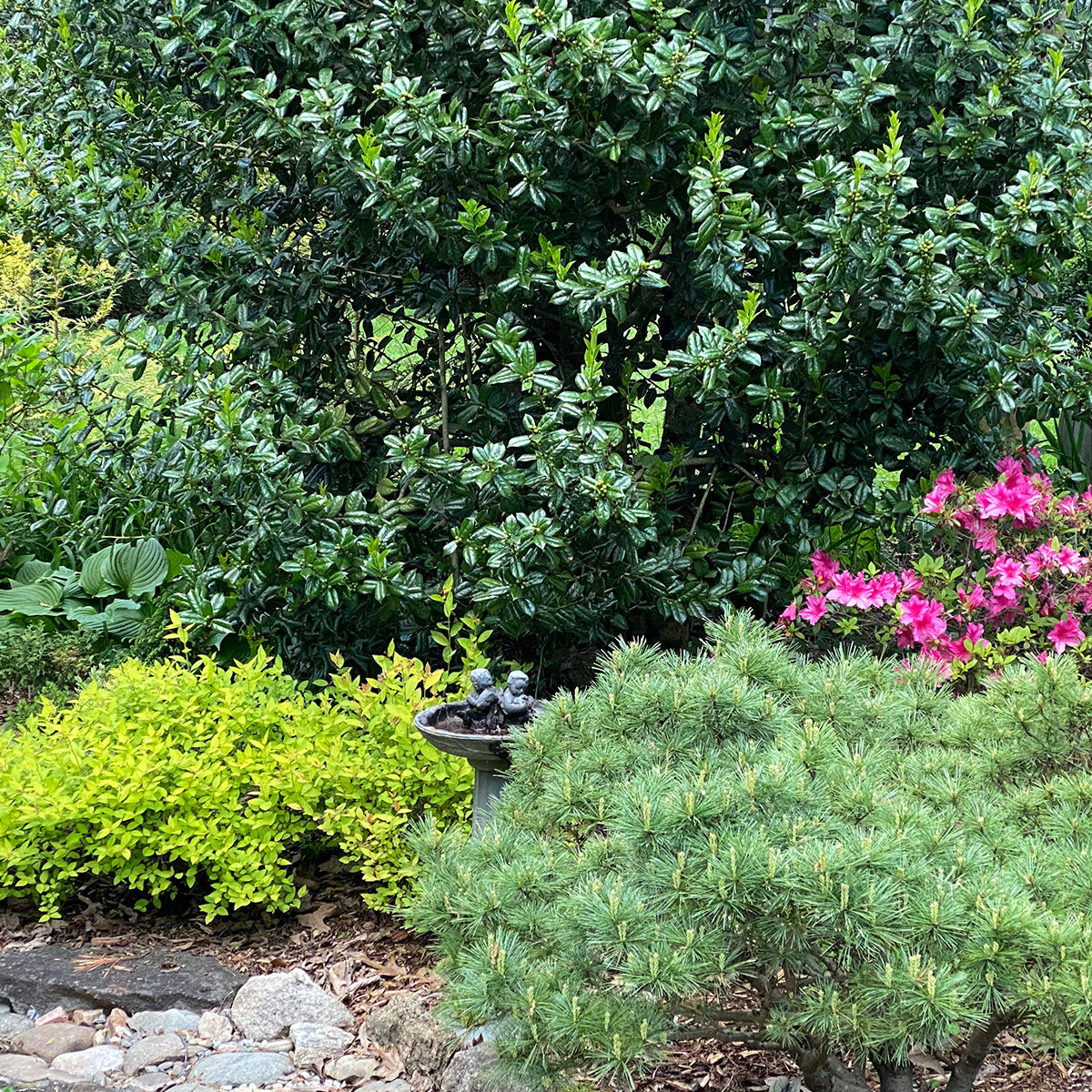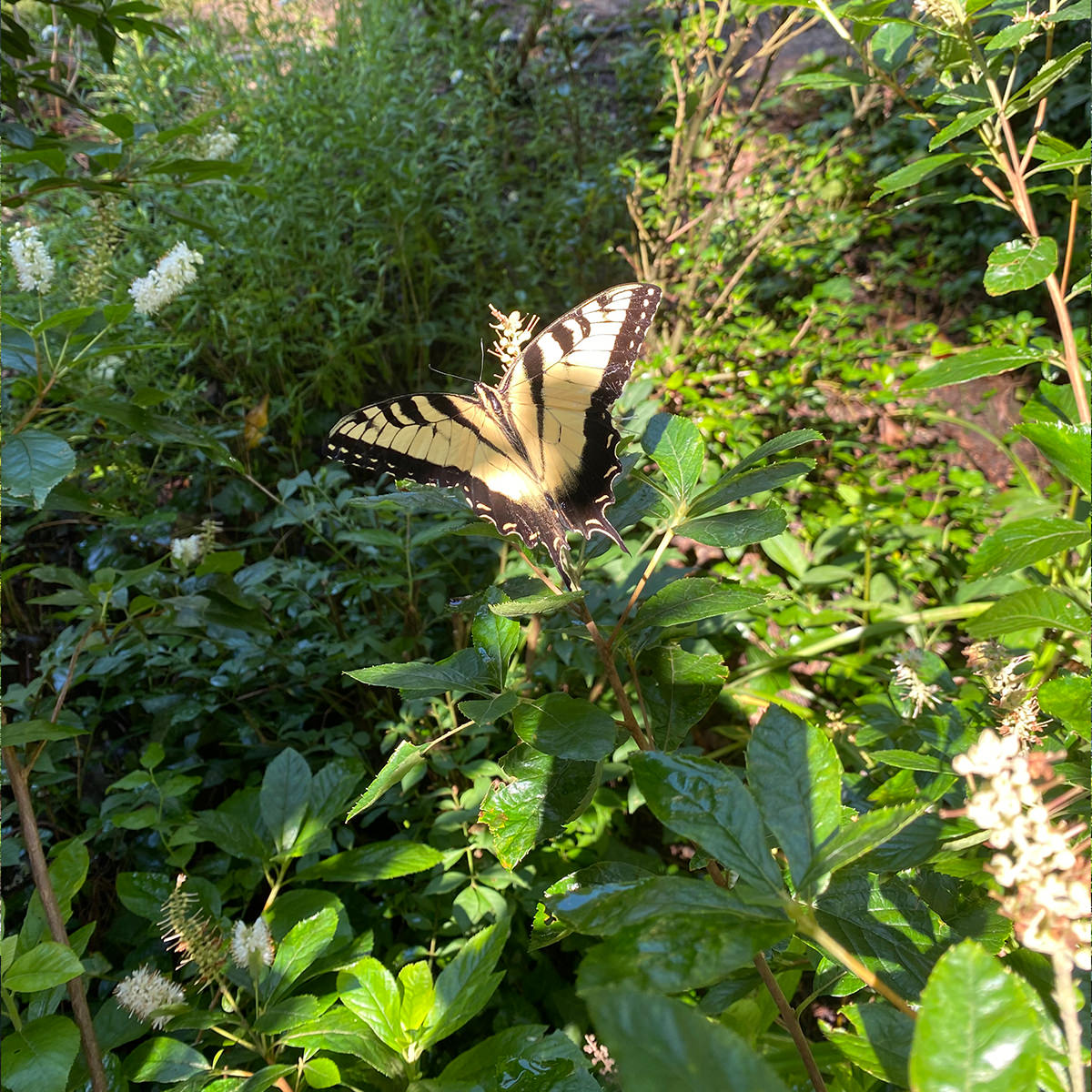 As an English major in college, some of my favorite literature classes were ones that dealt with King Arthur. Literature explains that Avalon was an island that King Arthur went to when he was injured in battle: an island known to have healing powers.
Many of my original plantings are now at mature growth and I find myself constantly adding and editing. When Avalon first started, I would buy one or two cool conifers, shrubs or trees with no plan or idea of where they would go. Coming home from the nursery, this would often result in the total redesign of an area in order to properly incorporate these new additions. Sometimes this meant moving an entire mass of shrubs to a different section of the garden! These gardens and my process have grown since then, both literally and figuratively. A new rule that I live by [most of the time] is to only invest in a new feature if I know exactly where it will be planted.
Like King Arthur on his chosen island, I, too, find restoration in the privacy of Avalon.
Losing all sense of time when I'm in the garden is why I have something to view out of every window in my home. Many areas have been designed to display consecutive bloom times with added interest in leaf color variation to accomplish year round beauty. I propagate perennials by seasonal divisions, adding them to new garden areas, borders, and mass planting. Layered amongst the perennials are a mix of conifers, broadleaf evergreens, southeast native trees, and shrubs. Masterful landscape design involves a process of consideration for color, texture, and bloom time. For Avalon Garden, I'm interested in anything that is hardy and zoned for our area, staying away from anything invasive. In this newest chapter of garden development, I've grown more interested in meadow planting and the pollinators it attracts. Butterflies, bumblebees, and hummingbirds are each essential to the fertilization of flowers and the preservation of our natural ecosystem. Planted with purpose and maintained with excellence, the true beauty of a garden is its ability to give back to the hands that created it.