JEWEL-TONED OCTOBER WEDDING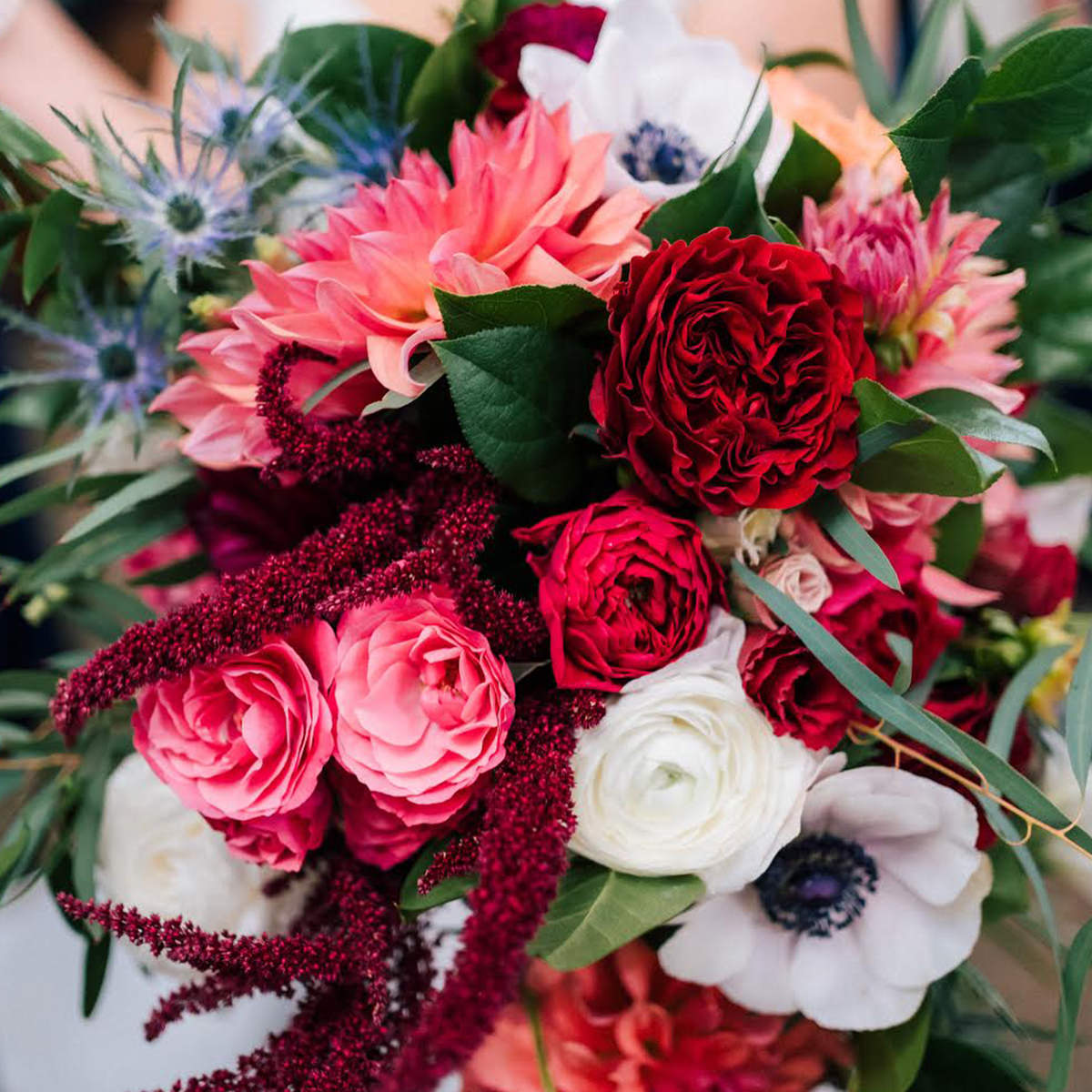 JEWEL-TONED OCTOBER WEDDING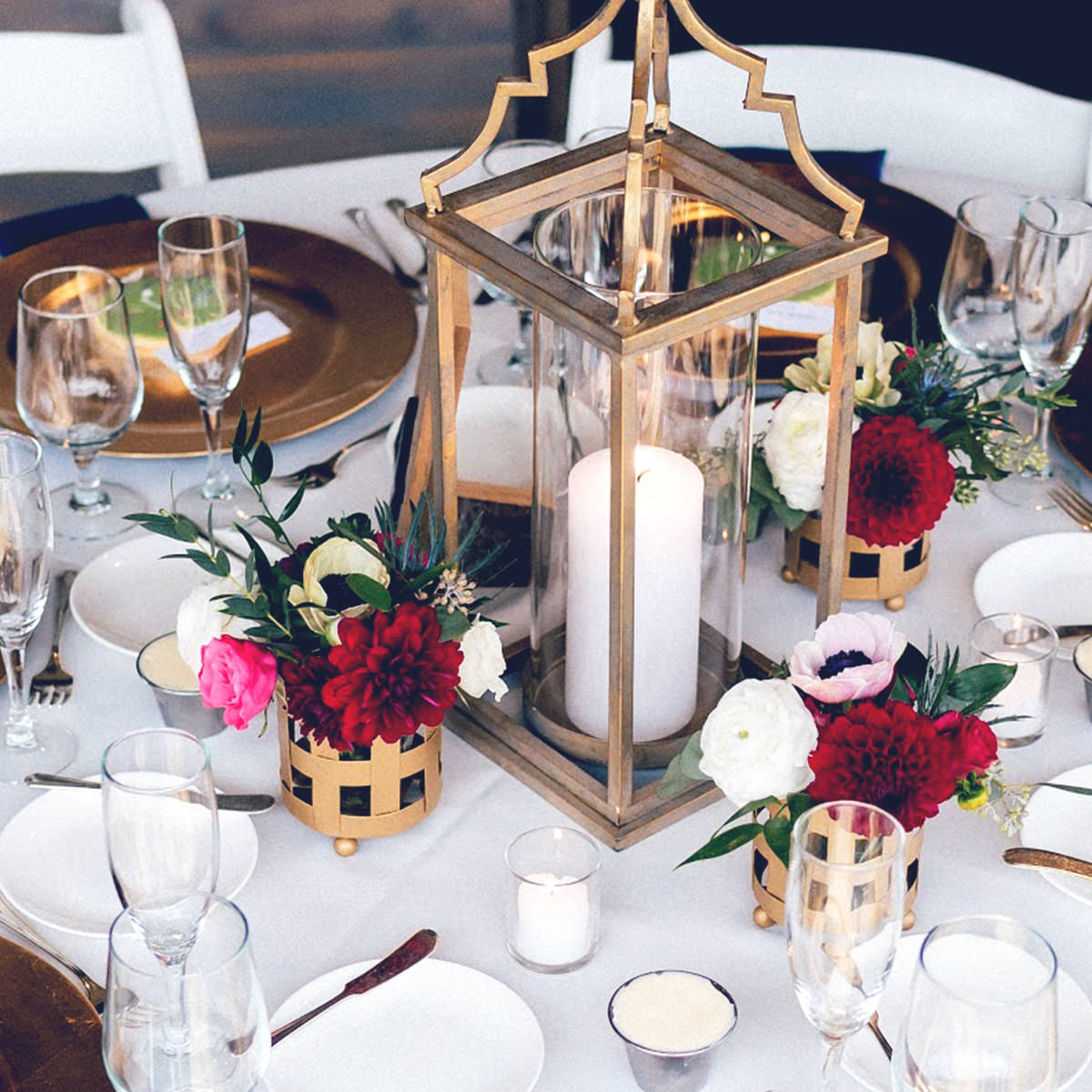 A jewel-toned floral palette gave this fall wedding rich touches of romance.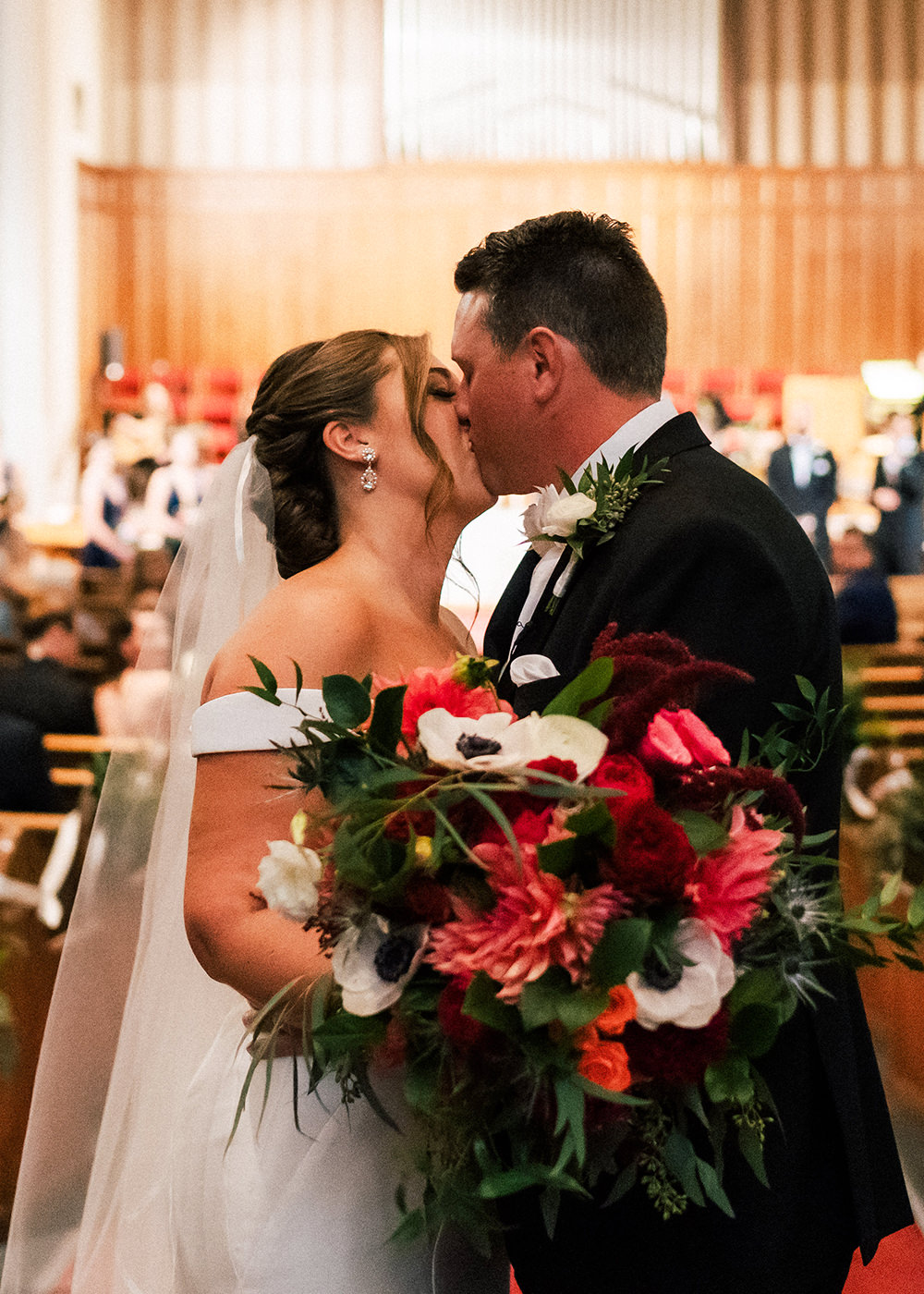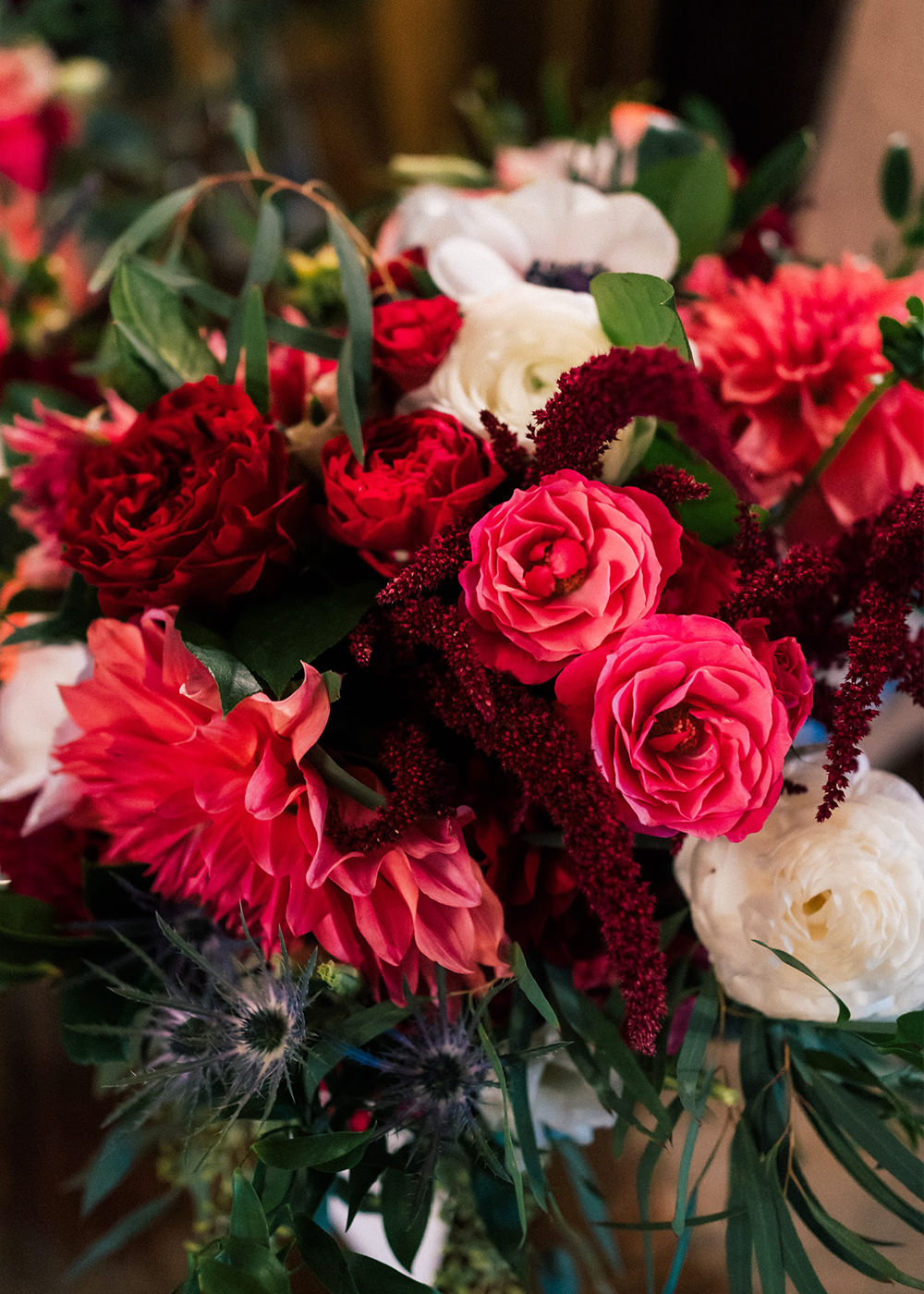 The extraordinary variety of color added a contemporary element to the foreground of an otherwise classic black tie affair.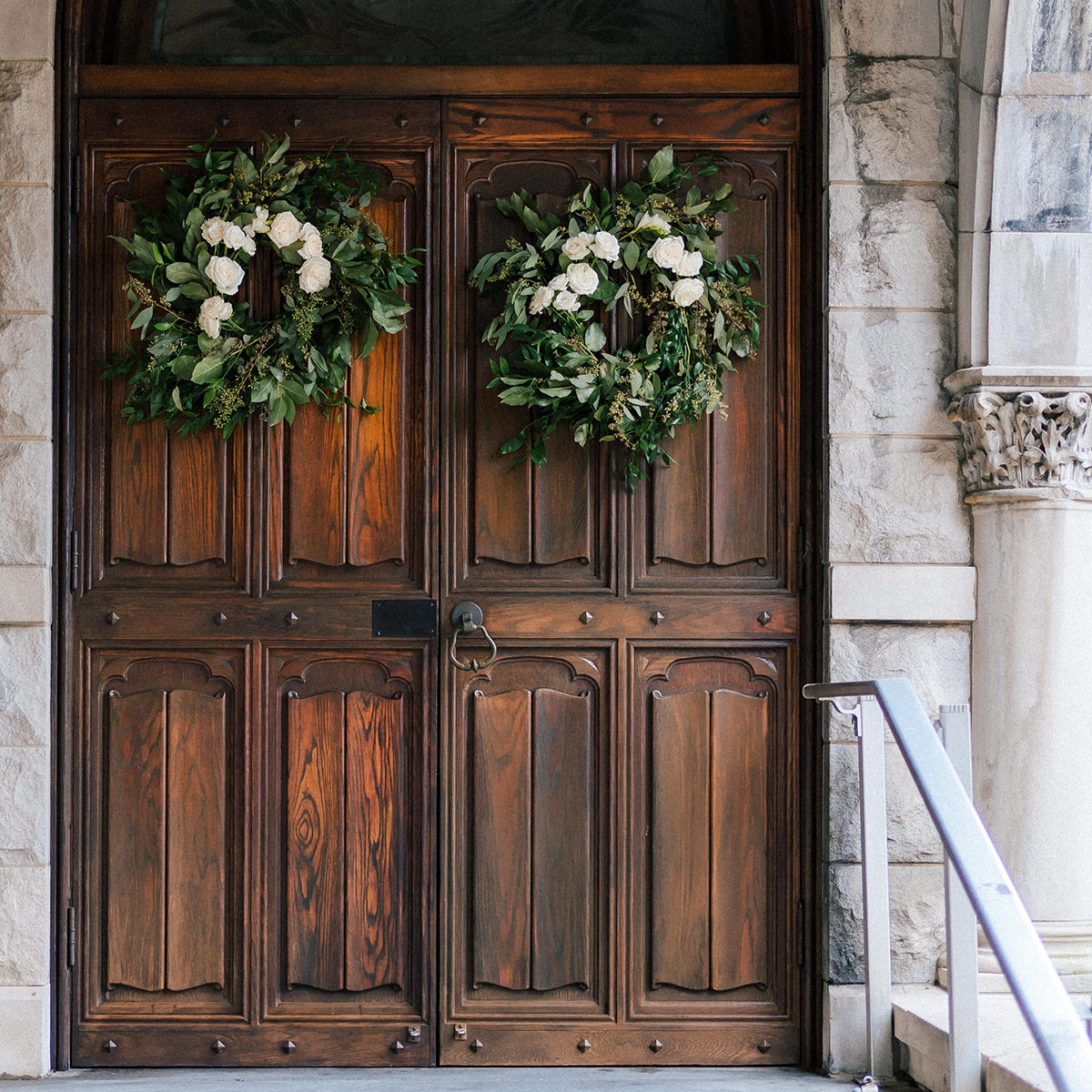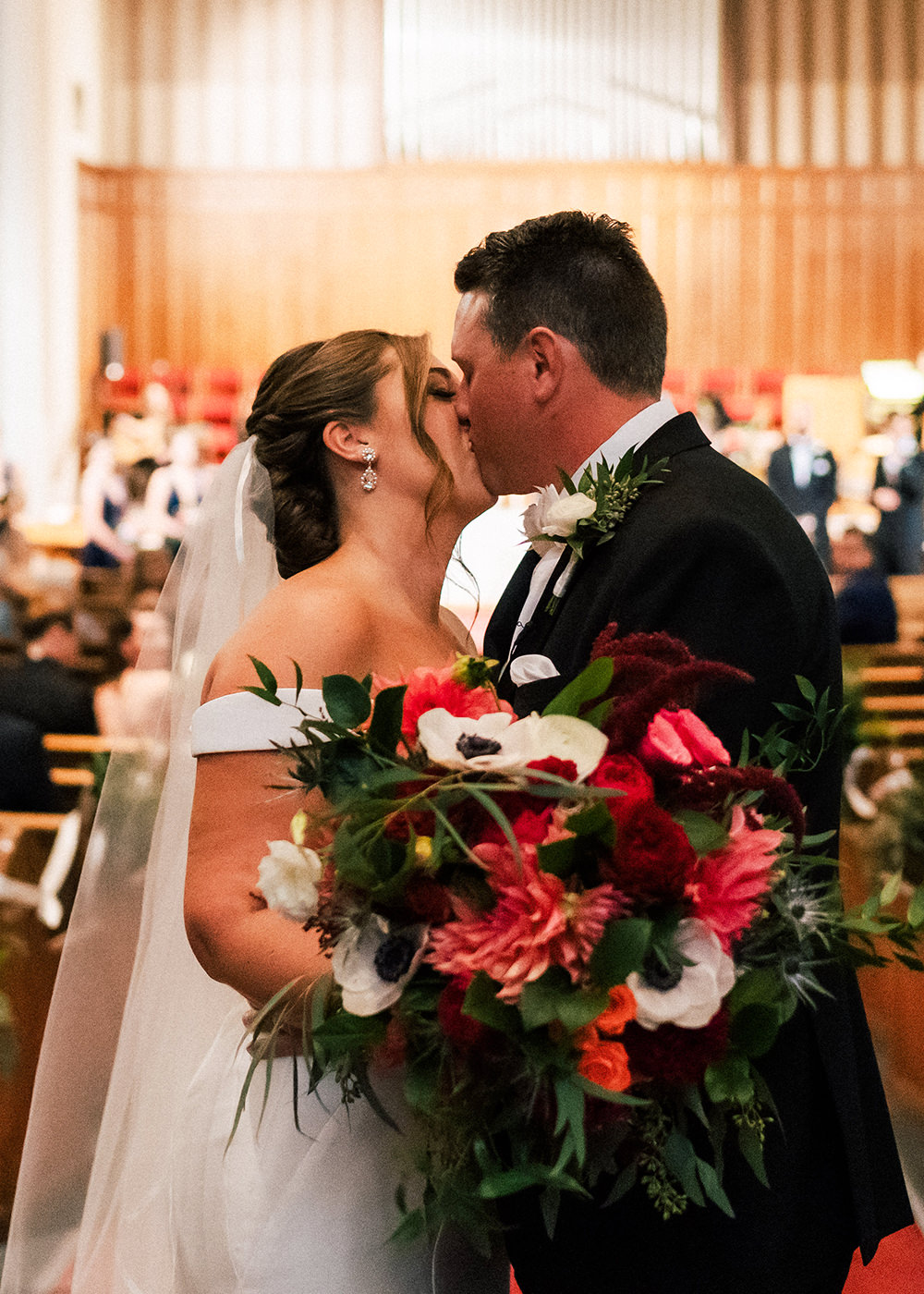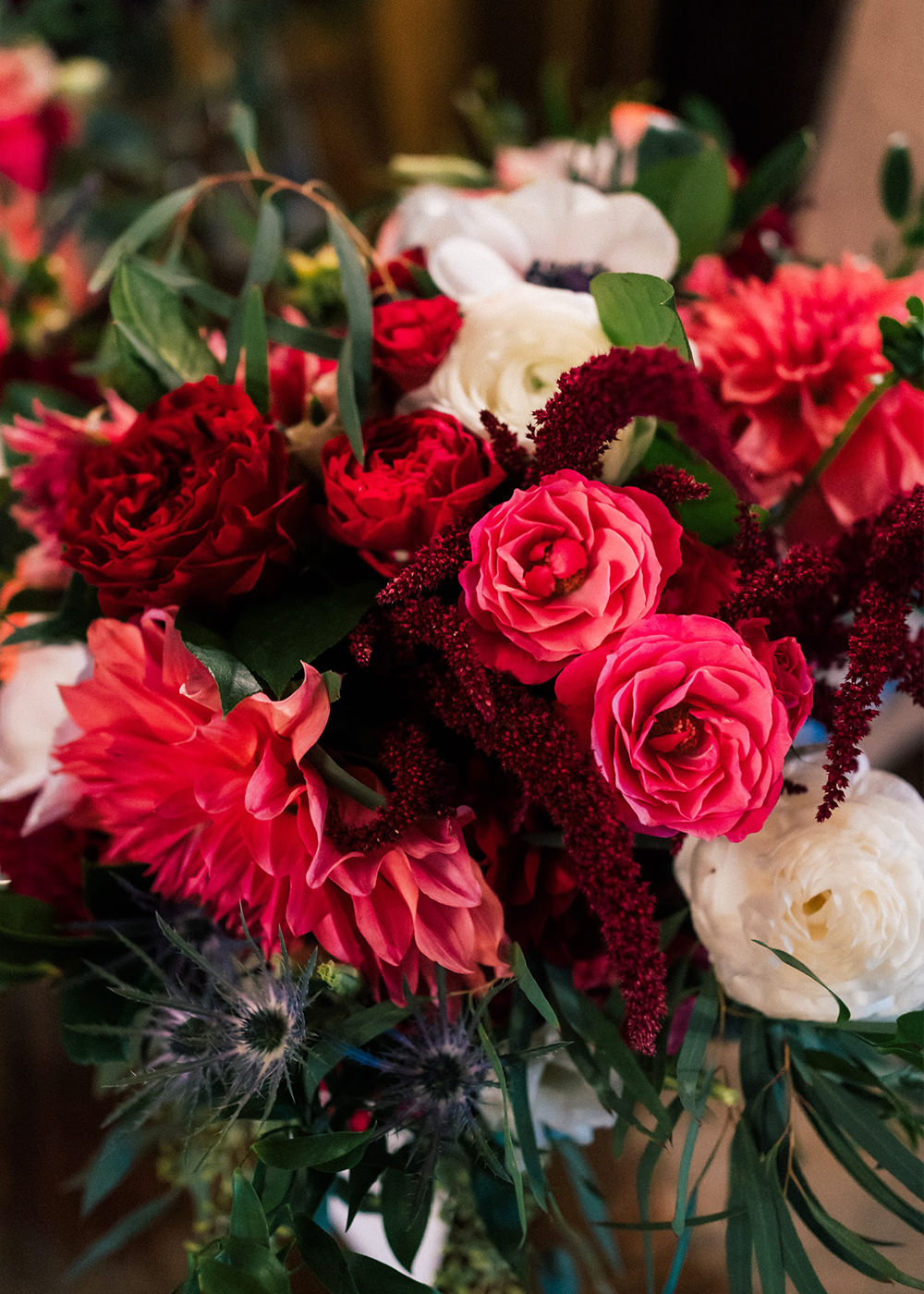 contemporary
variety of color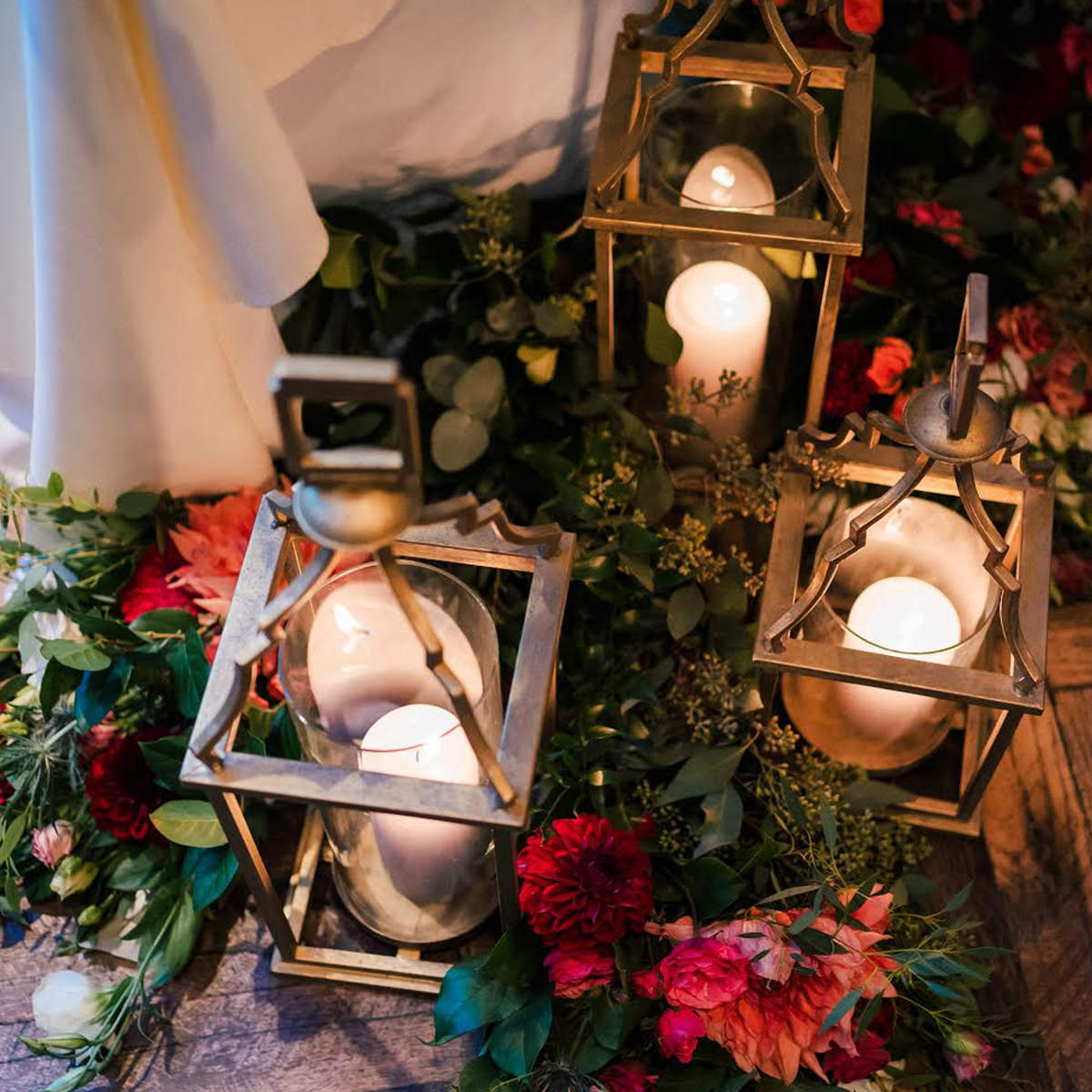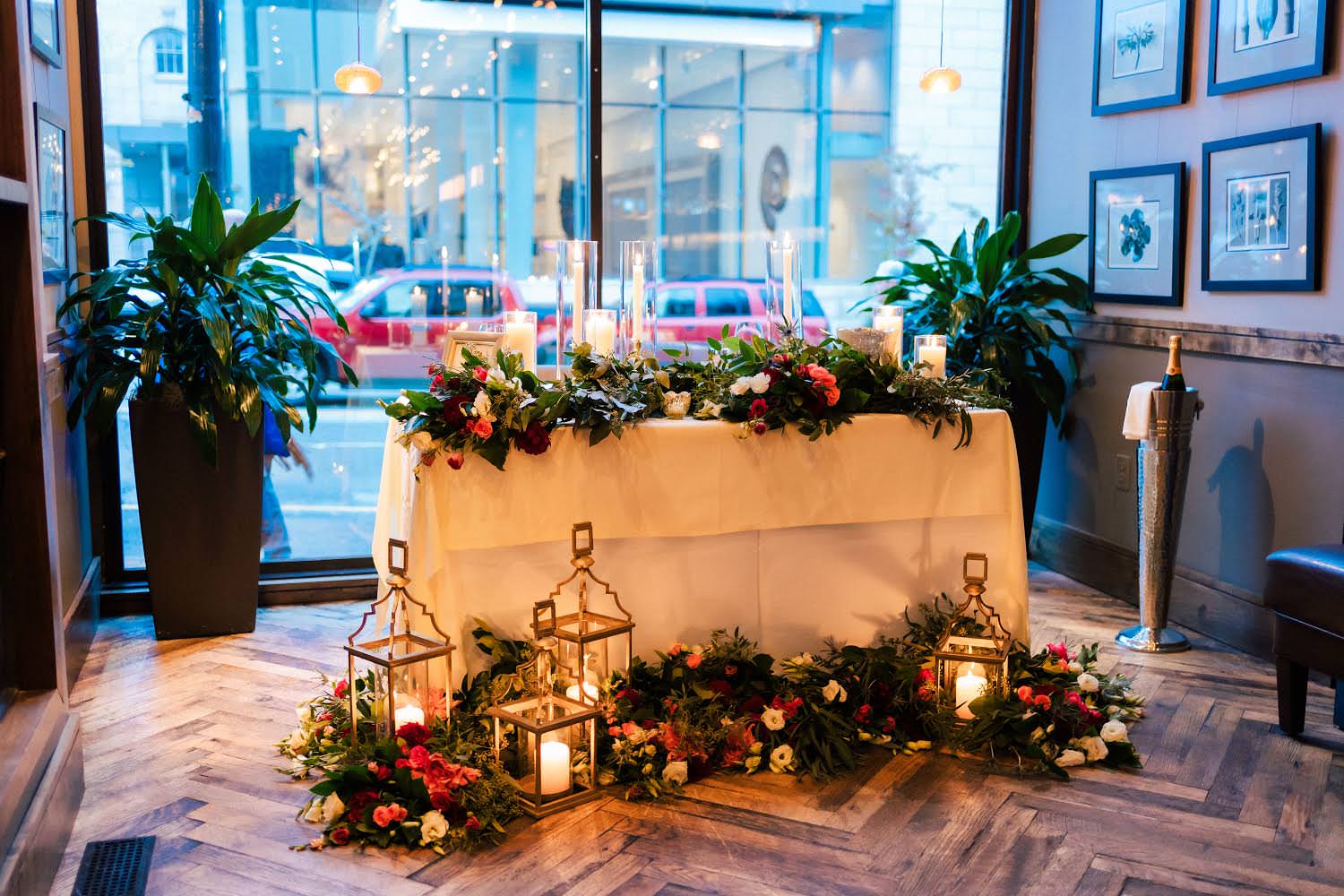 This stylish couple kept their ceremony simple with greenery-filled wreaths and pew arrangements while filling their reception venue with the same elements of the bride's bouquet: dahlias, anemones, ranunculus, thistle, and more. A warm glow of golden accents were perfectly placed throughout, including lanterns, tapers, and votives, creating a cozy and intimate celebration.
Moving Mountains Studios & Affiliates
movingmountainsphotography.com
720 Reigate Road Charlotte, NC 28262
704.745.2514